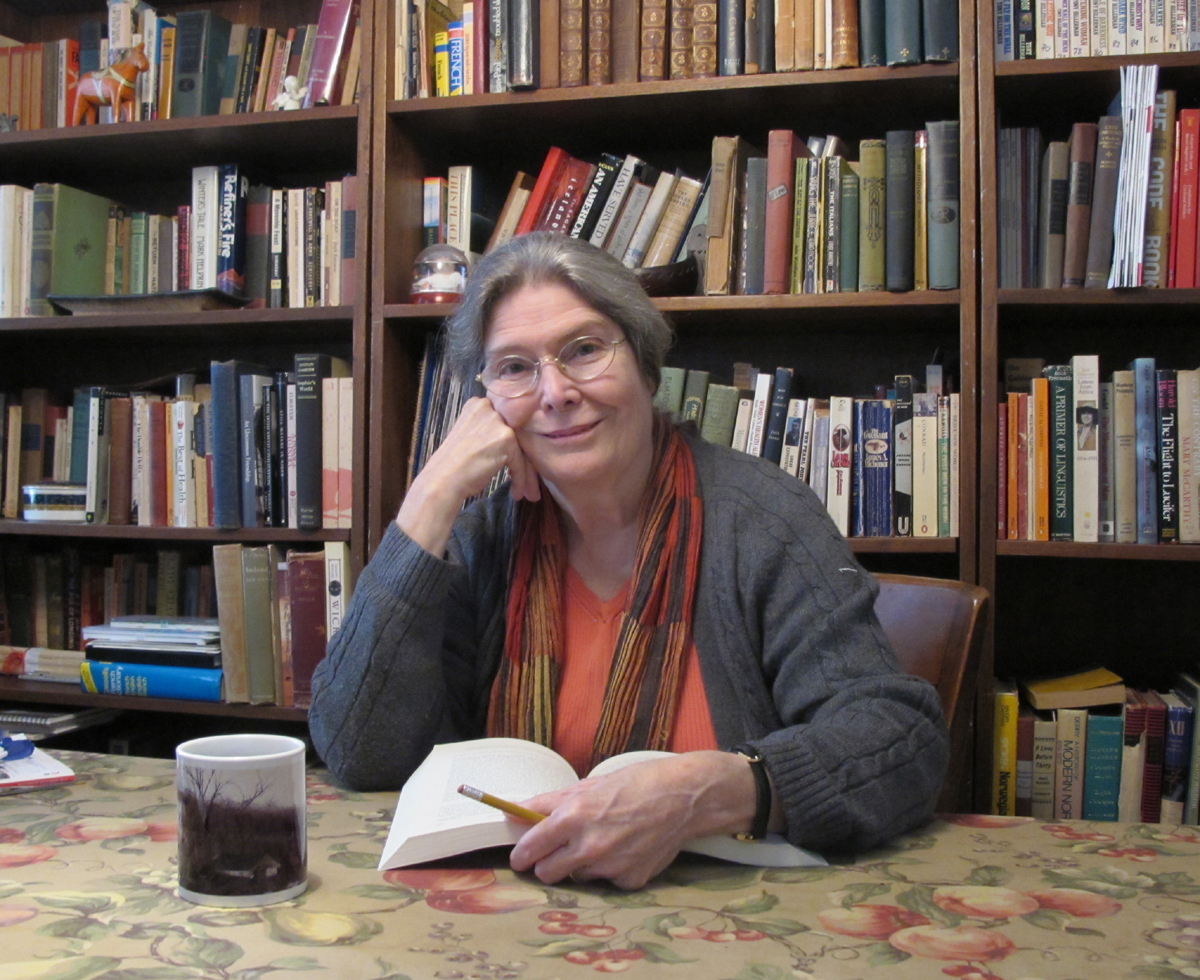 April 4, 2020

Hello, all -- a bulletin from NYC

First: it has been good to hear from all of you.

We are well, housebound for nearly two and a half weeks now, but with a well stocked pantry: bags of rice and beans, frozen orange juice, canned diced tomatoes, frozen spinach and long-shelf-life almond milk; plus cans of tuna, salmon, and minced clams; eggs and egg beaters, flour, yeast, and pasta. And coffee. And olive oil. That's pretty much all. But, really, it's all we need so long as the quantities hold out. We expect at least a month of confinement. I cook every day, bake bread every third day, so we don't get deliveries or shop; I count three more weeks food left before we have to go out. Going out would actually be difficult, since I have a knee injury, don't want to use the elevator (for concern over coughs and contact), and can't manage the stairs just now. Oh -- yes, we have two gallons of port wine left over from Christmas! That helps. And we are very lucky, able (and required) to hibernate, but we have grown children who are "out there" -- a son who lives in Germany alone, another son who works for ABC network here as a cook in their in-house kitchen, a daughter in Virginia caring for her family and her aged housebound mother-in-law (meals, pet care) who lives alone nearby. The grandkids sound fine. We're in phone and Skype contact.

I dream of magnolia and cherry trees. From our fifth floor livingroom window, I can see a single pear tree, down on Amsterdam Avenue, where the sidewalks are empty and there are almost no cars, even in rush hour. I've watched this tree's crown start to bloom and start to fade. It's always been hard to see light rain from this height, and the car windshield wipers below on the street were my guide; now I turn on the TV to get the weather. I had never watched channel 7 (ABC); now I watch it often, especially the news, and think, "Our son is feeding these people so they can do a good job." I feel an obligation to watch. And also to study strange subjects, like logic and medieval philosophy, to feel closer to our son in Germany, where he teaches these topics. My husband has finished sorting, scanning, and cataloging more than two thousand (really!) slides, photos taken over five decades of our family life. They are now time-lapsed on his computer screen. Most are pictures I have never seen, or seen only once, taken only to languish for years in boxes -- so now I watch our family growing up, as, onscreen, my husband and I grow older and old.

The world comes inside, over the news, via Zoom (a birthday party with all participants miles apart), onscreen for my physical therapy sessions. Spring is arriving in Central Park, surrounding the hospital tents there. Daffodils must be starting to bloom. For us here in our apartment, I think that this has been a lulled, almost stunned time, despite our activities of study, sorting, and reading, and that we will awake soon and find a way to be useful. I know I really can't go out there and volunteer -- octogenarians are not accepted, for the good of all. There are others in our building, though many have left, inclulding all the students who usually live here -- we are near Columbia University -- but we rarely see anyone. Tonight there was a clattering on the radiator pipes, loud yelling, banging of pot lids. We thought someone needed help and went to investigate. But it was a few of our remaining neighbors, joining others in an open window shout-out, celebrating and thanking the city health care workers.

It's good to hear that most of you are well, or if not well at least recovering and mending. I know we all think of family at this time, especially those who don't live nearby. I hope all of you and all of your families stay well and safe.

Best wishes to all,

Shaune Copyright © 2020 by Shaune Bornholdt.



Cardigan
by Shaune Bornholdt

My brother walked the barn beam first, then Orrin.
I straddled it and inched across, height-sick.
Splinters jabbed my thighs. They pulled me up
into the dangerous place you're not supposed to go to,
with the seething, mote filled light, the rotten floor,
(way down, through holes, the backs of stanchioned cows),
and pigeon eggs under the eaves.

It was itchy-hot. In the loft we played
Jump the holes, and Who can bounce on the rotten plank,
and I took off the coral cardigan mom cable stitched
for weeks, all the hours the baby
wasn't clamped on or wailing,
and I threw it like a flame on straw,
pearlescent buttons flashing.

We whooped and wheezed,
threw straw till we were ribbed with dust and sweat,
till my brother tripped and slammed the barnside wall.
Wasps flew out from their mud-made pipes
and stung Orrin's arm with three quick stings.
We got out fast the ordinary way, over the side,
clambering, hands and feet in the wall's cut notches.

I forgot the cardigan.
Moths got it.
When I finally found it, it was
too awful to touch, live with larvae.
I held it by one cuff and shook them off,
and took it home to her.

© Shaune Bornholdt.
"Cardigan" first appeared in Umbrella, Issue No 9. Spring 2009.
Shaune Bornholdt is a poet who was raised in the country, lives in New York City, and hangs out in the Catskills at a place that's called The Land. She recently completed the Stonecoast MFA in Creative Writing at the University of Southern Maine. Her poems have appeared in American Arts Quarterly, Hanging Loose, The Wallace Stevens Journal, Measure, The Raintown Review, Schuylkill Valley Journal, and in online journals. She was a finalist in the 2012 Morton Marr poetry contest. She is also a psychologist who has worked primarily with children. In the fall, she plans to offer poetry workshops in elementary schools in the New York City area.


Rondout Reservoir as seen from Meditation Rock on The Land. There is no electricity here, but an old Smith Corona works fine.

Links to poems:

The Boy In the Well
Elderberry Picking in Childhood
Lullaby
The Old Therapists
Milestones: A Father's Story
On Reading the Tractatus Out Loud
Teen Fair, In Lair
Snow White, In Middle Age: To Her Step-Mother
Crack The Whip
Postscript
Concerning Wild Carrot
The Climb to the Lake
At The Nursing Home
In the Philadelphia 30th Street Station:
My Father's Ceiling



Copyright © for each of the above poems remains with Shaune Bornholdt.